My MCE

Much has happened since my post in 2007, outlining my current Windows Media Center setup. For one, the finance department has approved a larger budget to record and play back more content. Much of the hardware I had scrounged together in 2007 has understandably failed. Using this and the current WAF for MCE I have been able to install much better hardware over the past few years.
    My goals are still similar:
1. Provide scheduled recording for our favourite TV programs using the new Digital broadcasts.
2. Provide easy access to our pictures, music, videos & movies stored on the Windows Home Server.
3. I had to use existing equipment at home and spend no more than $250 per month control spending for upgrades.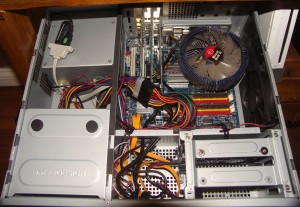 As such I'm currently running:
I recently upgraded the hardware to run Windows 7 RTM and have been customising the look and feel of MCE. An awesome site http://www.hack7mc.com has lots of handy hints and tips on improving the standard Microsoft deployment.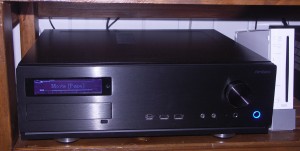 I also use the following MCE extensions and configurations to improve the device:
For more information on Windows Media Center, check out my posts at http://brendon.davis.to/mce.